Water resistant bathroom lighting products including downlights and IP rated fixtures.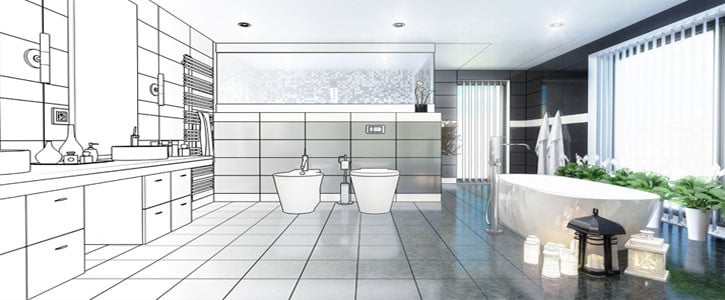 Here at Downlights.co.uk, we offer illuminating lighting solutions at fantastic prices. If you're seeking bathroom lighting products and downlights for bathrooms, we have an extensive selection to choose from, all offering excellent value and meeting the latest safety standards.
Bathroom Downlights to Fit your Home
Downlights are a great way to illuminate your space, without having large unsightly light fittings intruding in your home. They are effective and attractive, while being barely noticeable when they are not switched on. Here at Downlights.co.uk you can find bathroom downlights at various prices to suit your budget and different models to suit your needs. Browse the range available right here and shop online today.
Shop Online for Bathroom Downlights Today
The range of bathroom downlights available here at Downlights.co.uk includes some of the very best around, and we should know as this is our field of expertise. We know attractive, effective lighting and the downlights for sale on this page offer quality and great value.
So, consider your requirements and your budget and then choose fabulous bathroom downlights right here. Shop online today to take advantage of our excellent prices or contact us now to discuss your particular needs.
Low Energy LED Downlights
Just like in any other room in a house, it is important to conserve energy. Using bathroom LED downlights instead of halogen can save you up to ninety percent in your electricity costs. LED also lasts between 20 to 40 times longer meaning you don't have to keep replacing you bulbs.
For an even longer lasting lighting solution, the integrated LED downlights such as the Halers H2 Pro550 lasts up to 70,000 hours, a true fit and forget alternative. This modern style of downlighter has a non-replaceable LED but fear not it comes with a 7 year guarantee and should last for over 30 years if used for 3 hours per day!
Bathroom Lighting
The bathroom is one of the most trickiest rooms to illuminate in your home. Water and electricity don't mix. Greater care needs to be taken when choose downlights and general lighting products. You should ensure that any light fixture you install in a bathroom has a minimum IP rating of IP44.
Bathroom Spotlights
Bathroom spotlights are a modern and efficient lighting solution that can transform the ambiance of any bathroom. They provide a more focused illumination, ideal for tasks like applying makeup or shaving, ensuring precision and clarity.
Their sleek and minimalist design contributes to a contemporary aesthetic, making them a popular choice for bathroom renovations. They usually require additional energy-efficient GU10 LED bulbs, which not only reduce electricity costs but also offer a longer lifespan, making them both eco-friendly and cost-effective.
Bathroom spotlights are a surface mounted fitting that must be IP44 rated or above. If you want a recessed version we have a great selection of adjustable bathroom downlights in stock.
Bathroom Zones
When electrical equipment is installed into bathrooms, specific regulations must be followed because water and electricity don't mix. The rules about bathroom zones apply to other electrical wiring installations, not just lighting circuits. If you would like more information about bathroom zones, click on the link below:
We have further information about bathroom zones and IP ratings.
If you're looking for some further advice or inspiration take a look at our Bathroom Lighting Ideas and Tips Page. Or our Premium IP65 Downlights for Safe & Stylish Bathroom Lighting Page.